Namaste

May our lives be offerings. May our minds blaze with insight. May we be one with all that exists. May we work for the benefit of all sentient beings, steeped in the insight that each one of us is Lord Śiva.
Announcements
1. NEW! COURSE ON THE VIJNANABHAIRAVA. CLICK HERE FOR MORE INFORMATION.
2. June 11th and 12th 2016: At Vienna Austria. Introductory workshop on Kashmir Shaivism with specific focus on Spanda. More details to follow.
3. May 14th and 15th 2016: Munich, Germany: Doors to Eternity Part II. Workshop on Meditations from the Vijñānabhairava Tantra. More details here and get flyer here.
4. The release of Marks translation of Tantraloka's first two chapters including Jayarathas commentary (and a 450-page introduction) is coming closer, and as a little foretaste, Mark is here offering you a glimpse of the first six verses. This is a translation which is quite different from all the translations that have appeared up to now. Get the PDF here.
5. Lessons twice a week at Narad Ghat, Varanasi.  These begin in the third week of September and continue to the end of March. They are open to all free of cost
Indian Telephone contact number : (0091-) (0)542 – 2450169 (September – April)
Italian telephone contact number:  (0039) 051-830711 (May – August)
EMAIL contact (new email address for Dr. Mark Dyczkowski):  newmarkvns@gmail.com
---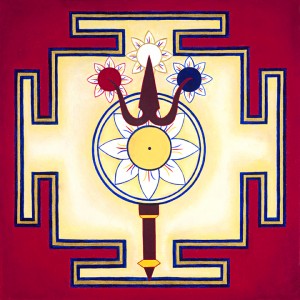 Welcome to Anuttara Trika Kula, the website of Dr. Mark Dyczkowski, one of the world's foremost scholars on Tantra and Kashmiri  Shaivism. He has lived and worked in India for close to forty years and studied at the feet of Swami Laksmanjoo and distinguished scholars in India and abroad. On this site, you will find Mark's lectures on Kashmir Shaivism which includes teachings on Abhinavagupta's Tantrasāra, Tantrāloka and more.
There are a variety of articles, video and audio courses for introductory, intermediate and advanced levels. These include courses focused on specific topics like Tantrāloka, Śiva Sūtra, History of Śaiva Tantra and so on. There are also free videos, articles, blogs and lectures which will be continued. Our goal is to preserve the teachings and make them widely accessible. With this view in mind, we have kept the prices low and will soon put up many free lectures. This is our humble offering to aspirants worldwide through traditional and digital approaches.